Les traductions de Marie is taking care of it!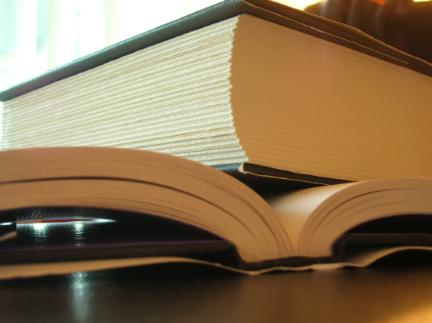 About Me
My professional qualifications, my client-oriented approach and my dedication to my work will make your experience with Les traductions de Marie worry-free. I am here to go beyond your expectations and to make sure your needs are met. My focus—to respect deadlines and provide outstanding service.
Services
I am offering a variety of linguistic services from translation to editing in several fields. Visit my website to find out more about me!
Contact me now!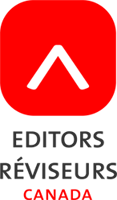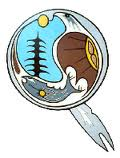 Company History
My company started its operations in September 2011 and carried out contracts for some major clients. I look forward to every project I am entrusted to do and am committing myself to it with both professionalism and rigor.
Testimonials
"Marie-Christine
Payette makes La Tuque shine through her social and professional involvement. She has successfully used the Web to stand out from other language professionals and to find clients from everywhere. She is an entrepreneur who believes strongly in her region and who is involved in her community. She is always willing to help and volunteer and she proudly promotes the region at major events.
She is a model of perseverance and tenacity for young people who want to start a business. She embodies wisdom and commitment and, above all, the determination to succeed. She could complain about living in a remote area, not having high-speed Internet access and not having access to everything people in big cities have, but no! You will never see her give up! On the contrary, you have here a winner and a woman of character who succeeds and who brings her energy wherever she gets involved. That's why I think she deserves the You Inspire Me! Award." -- Erick Jean, director of urban development, Shaw Direct (nomination text submitted for the Tu m'inspires! Award presented at the 2018 Desjardins Action Gala organized by the Haut-Saint-Maurice Chamber of Commerce and Industry)
"Marie-Christine uses her eagle eyes for not only translating health-sector and public-facing content, but she will also sometimes catch an English typo. We very much appreciate her positive attitude, clear communication and timelines

.

"

-- Sasha Speranzini, Communications Specialist, Canadian Physiotherapy Association
"Thank you, Marie-Christine
. It was a real pleasure having you on the team. You were always super professional, available and motivated.

"

-- Karina Tardif, Coordonnator for the Mauricie region for Le Synthétiseur and editor of ecoutedonc.ca
"Marie-Christine is an excellent translator! I worked with her during Editors Canada's 2016 conference (I was conference co-chair). She is a pleasure to work with and is very responsive." -- Amy Haagsma
"We are very happy about the translation that [Marie-Christine] did. [She] won the contract and did not disappoint! The absence of the need for a second edit speaks to the quality of [her] translation. We hope to work together again in the future

.

"

-- Kate Moore,

Vital Shift Consulting
"

I received the file back from [the translator] this morning. He said Marie-Christine did a

"

stellar job.

"

He retained the large majority of her suggestions and edits and said he would work with her any time on another project. I appreciate the care she has taken with his text, her flexibility with the schedule and good communication throughout. I, too, look forward to working with her in the future

.

"

-- Lara Smith, Figure 1 Publishing
"Quick, thorough, and clear—that's how I describe Marie-Christine's work as a translator. Even an off-hand question (on my part) generates a thoughtful yet concise reply, with an explanation of the finer points that is clear and helpful. She is obviously quite knowledgeable and very good at what she does, and I enjoy learning from her. Highly recommended as a reliable, highly intelligent translator
.

"

-- Laura Poole,

Archer Editorial Services
"Marie-Christine has an outstanding grasp of French. Also, the way she carries out her tasks as an editor always assures us of the quality of the work that has been done—editing record, etc." -- Gabrielle Gilbert-Hamel, Perro Éditeur
"I had the pleasure to work with Marie-Christine for a few projects already. She is very professional, she pays attention to details and sends her projects on time. I will certainly hire her again." -- Mélanie Saindon, Traductions Mélanie Saindon
"To me, Marie-Christine is an example for all self-employed. Not only is she contributing to economic diversification in the region, with her collaboration to the Gem City Vancouver 2015-2016 issue, she is also prooving high-level freelancing can be done from La Tuque and worldwide and that major contracts can be obtained with hard work and perseverance. Good job, Marie-Christine and may your business Les traductions de Marie have a long and fruitful life!"-- André Mercier, communications consultant

Editors' Canada Volunteer of the Month – November 2017

Recipient of the 2018 Editors Canada President's Award for Volunteer Service – May 2018
Nominated for the Tu m'inspires Award at the Gala Desjardins Action 2018 – June 2018